Mini Loop Bands
Sale price

RM 19.00

Regular price

RM 29.00
Share
Safety Tips
Check for any cuts, tears, holes, nicks, cracks, and anything else.
Note: if you found any damages on mini loop bands before the first usage, kindly send an email to support@hwoofit.com for requesting a new one. Your safety is our highest concern.
What Inside
Mini Loop band(s)
customed-made HWOOFIT pounch
Baby powder
100% Natural Latex
Soft & breathable
High elasticity
Product Features
Improved anti-slip design to prevent slipping down during workouts
Smooth latex finishing and not hurting your skin or leggings
Durable and doesn't tear easily
Levels
Light (10 - 15 lbs)
Medium (15 - 20 lbs)
Heavy (20 - 25 lbs)
X-Heavy (25 - 30 lbs)
Product Care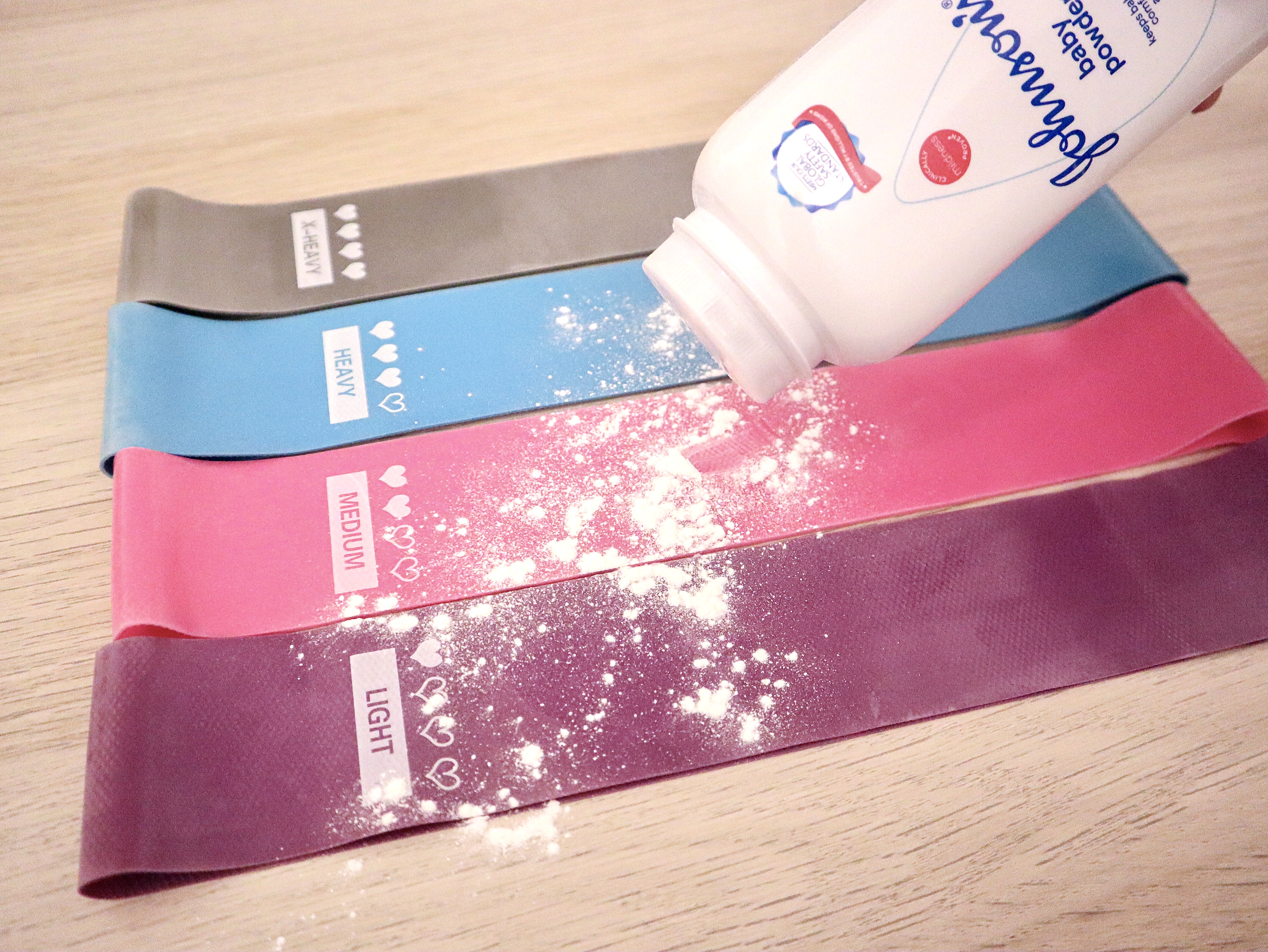 Put some powder and spread evenly before 1st usage.
If the mini loop bands were unused for more than 1 month, it is suggested to dust with some powder (eg: talcum powder, baby powder or cornstarch) before usage.
Stop over-stretching the loop bands. Overstretch will wear out and it can create small nicks and tears. Use a higher resistance loop band or two bands to avoid over-stretching
Never store your bands when they are dirty.
Use a wet towel to wipe down the bands, make sure it is completely dry before storage.
Keep these bands aways from both extreme temperatures (too hot or too cold) and sharp or abrasive surfaces.